Prices
Number of
guests
Net
price
VAT
10%
Tax
3,2%
Total
per night
Per
person
Final
cleaning
1
€ 60,-
€ 6,00
€ 1,92
€ 67,92
€ 67,92
€ 28,30
2
€ 90,-
€ 9,00
€ 2,88
€ 101,88
€ 50,94
€ 28,30
3
€ 120,-
€ 12,00
€ 3,84
€ 135,84
€ 45,28
€ 28,30
4 (matrass)
€ 140,-
€ 14,00
€ 4,48
€ 158,48
€ 39,62
€ 28,30
5 (matrass)
€ 160,-
€ 16,00
€ 5,12
€ 181,12
€ 36,224
€ 28,30
Our prices include a fixed price for the apartment and a price per person plus the required fees.
Seminar rooms: prices and availability on request.
Per parking space € 12.00 / day, including VAT.
You may cancel without extra costs till 2 pm the day of arrival, but I ask you to inform me as soon as possible.
Price changes and errors excepted. Last updated 05/2022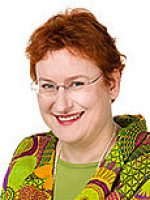 We look forward to your reservation!
Apartment NiNi
Ingeborg, Eugenie "NiNi" Hanreich
Esterhazygasse 7/2, A-1060 Vienna, Austria
Apartment Nini on Facebook
office@apartment-nini.at
tel, fax (+43 1) 504 28 29,
mobile,whatsapp, telegram, signal (+43 699) 17 19 75 03